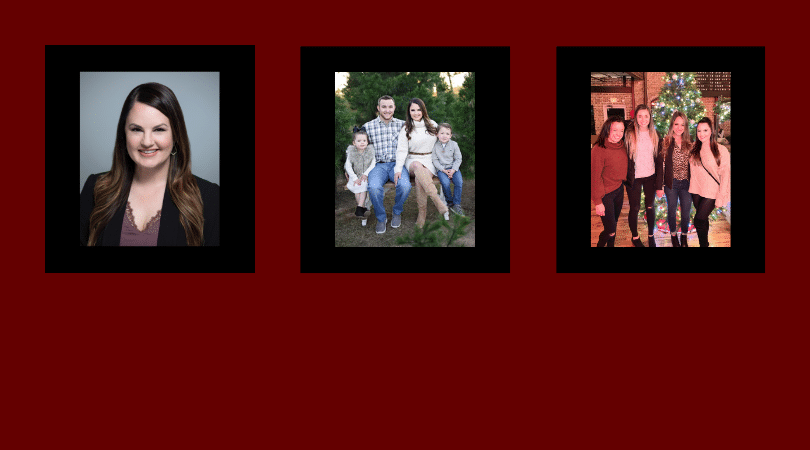 Meet our November employee spotlight, Lauren Cooper! Lauren has dedicated herself to our EOHI family for over 10 years. We are beyond grateful for her hard work and innovative ideas she has brought to the team. Lets get to know her better:
What is your role?
I am the Marketing Manager for EOHI. I primarily handle our online advertising & lead generation, ecommerce, company & customer events, and all company tradeshows. I also oversee graphic design and branding for each company.
If you had to pick one strength you bring the to team, what would it be?
I would say one of my biggest strengths is my creativity and ability to think outside of the box. I love coming up with new ideas and ways to be more efficient and seeing them through.
What's the best thing about your job?
My favorite thing about my job is the people I work with daily. I truly have the best team; they are all so talented and make working fun and exciting even when it's not! #DreamTeam
What's been one of your proudest moments at EOHI?
I've been fortunate enough to have been a part of the EOHI family since I graduated college in 2007. As the company has grown over the years, I have grown with it both professionally and personally. It's been awesome to be a part of that growth.
Where were you born?
I was born and raised in New Orleans, LA.
What is your fondest memory of High School/College?
While in college, I had the privilege to play for the LSU Softball team and I have so many great memories during those years. However, my fondest memory is playing in the Women's College World Series – It was truly a dream come true and an experience I will remember for the rest of my life. GEAUX TIGERS
Who/what inspires you?
My dad has been my biggest inspiration my entire life. He is one of the hardest working people I have ever known and if you know my husband, that's saying a lot. ? My dad has always taught me to give 100% effort in everything I do and to always be honest and kind to others – all qualities I hope to instill in my children.
If I could learn how to do one thing, what would it be?
I have always wanted to learn to speak Italian.
What do you like to do in your free time?
My first job is being a wife and a mom of two little ones, so I don't have a lot of free time outside of work. However, when we are not at the ballpark or dance with our kids, my husband and I love to travel.
Where is your favorite place that you've traveled?
St. Lucia was one of my favorite places I have traveled to. My husband and I went there for our honeymoon and always talk about going back. To this day, it was one of the most beautiful places we have ever been.
Tells us one thing about yourself that not all people may not know about you.
I met my husband while working for EOHI and he also works for one of our EOHI companies.