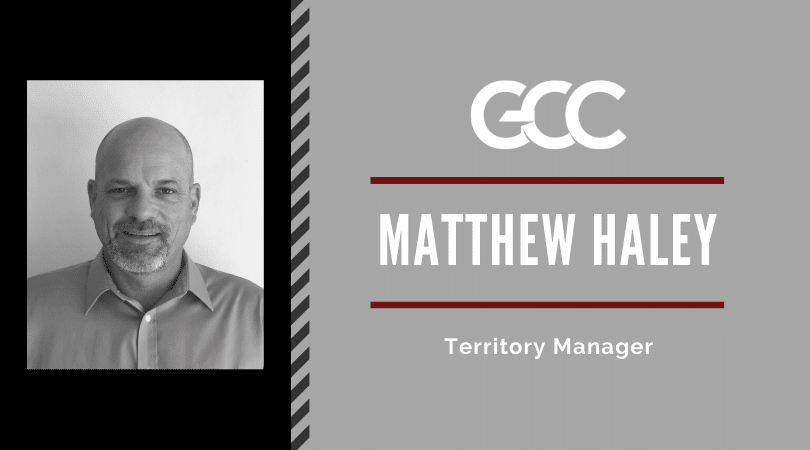 Meet our March Employee Spotlight, Matthew Haley! Matthew has been with GCC for two years now. Let's get to know him better:
What is your role? Briefly describe what you do.
"I am a Territory Manager for Southeast Florida. I visit new and existing accounts to generate and maintain sales."
Who/what inspires you?
"My biggest inspiration is strong leadership with a specific goal."
If you had to pick one strength you bring the to team, what would it be?
"I am comfortable interacting with anyone in an organization from ownership to warehouse personnel, allowing me to communicate at all levels of our company."
What do you like to do in your free time?
"In my free time, I enjoy golfing, scuba diving and fishing."
If I could learn how to do one thing, what would it be?
"I have always wanted to learn how to kite surf because it is one of the few things I don't know how to do in the ocean yet. I often see people doing this and get 15-20 feet up in the air. I think this would be a fun experience to learn."
Where were you born?
"I was born in Parma, Ohio. I moved to Florida when I started high school and have been here ever since."
What's the best thing about your job?
"A cool thing about my job is that I get to meet new people while constantly finding new business and have the opportunity to help solve problems."
What's been one of your proudest moments at EOHI?
"When I transitioned from a base salary to commission compensation after one year, I felt a large since of pride. Having met sales goals in such a short period of time was a good feeling."
How do you define success?
"Knowing that I gave it my best effort in whatever I do is how I define success."
Where is your favorite place that you've traveled?
"I've been all over but my trip to Staniel Cay, Bahamas has been my favorite by far. The resort had numerous bungalows overlooking the gorgeous ocean. One of the coolest things about this resort was that we had our own private boat that allowed us to island hope and complete many excursions. There was so much to do and I never wanted to leave!"