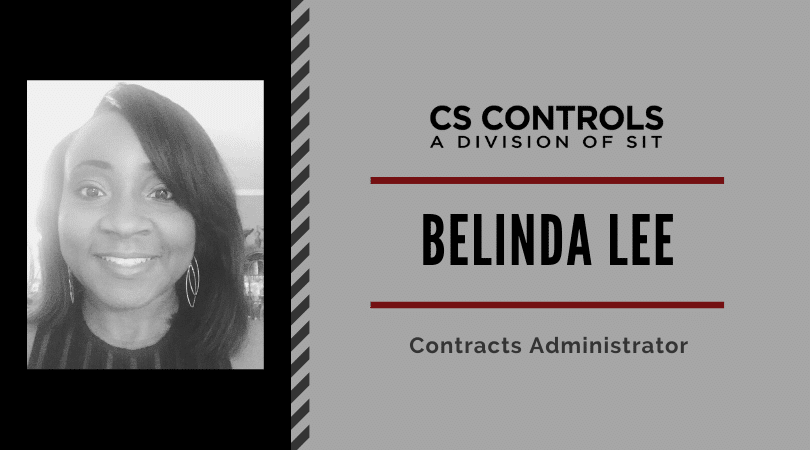 Meet our February Employee Spotlight, Belinda Lee! Belinda is a part of CS Controls, one of our newer editions to our EOH family. Let's get to know her better:
What is your role? Briefly describe what you do.
"I am a Contracts Administrator at the Houma, LA office. I handle all factors of component orders from the beginning to the completion of the order."
Who/what inspires you?
"Above all, the Lord is my biggest inspiration. My son is also my inspiration. He was born premature (less than 2 lbs) and I was told that he would not be "normal". To watch him grow and become the man he is today is truly a blessing. He defied the odds and I am truly motivated by all of his accomplishments."
If you had to pick one strength you bring the to team, what would it be?
"My biggest strength is being able to be a team player so that we can get the job done successfully."
What do you like to do in your free time?
"I love spending time with my family and friends. I also enjoy shopping, music festivals, and concerts."
If I could learn how to do one thing, what would it be?
"I have always had a fear of public speaking, so I would love to master that skill."
Where were you born?
"I was born and raised in Thibodaux, LA."
What's been one of your proudest moments at EOHI?
"I have only been a part of EOHI for a few months. I have not experienced a "Whoo-hoo" moment YET. However, I believe once I get more familiar with the operating system and company procedures without making a phone call, I will then have a proud moment."
How do you define success?
"To me, success is simply putting your best effort forward each day in accomplishing your goals."
Where is your favorite place that you've traveled?
"The Bahamas. It was my first and only trip out of the country at an all-inclusive resort. The scenery was so serene and beautiful. It also was special because it was a gift from someone who was very dear to my heart."