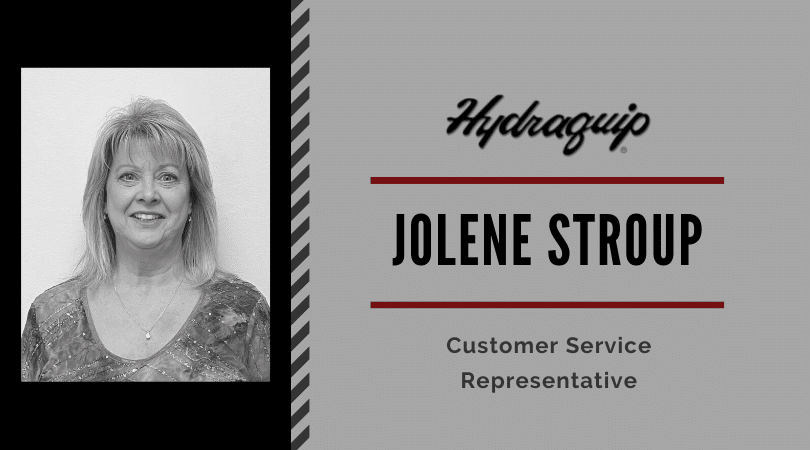 Meet our January Employee Spotlight, Jolene Stroup! Jolene is a part of our Hydraquip inside sales team. She is celebrating 30 years with our employee-owned company! Let us get to know her better:

What is your role? Briefly describe what you do.
"I am a client service representative in inside sales at our Denver office. My day consists of receiving orders from customers, shipping out orders to customers, communicating with customers via phone and email to answer any questions relating to orders and deliveries, and promoting products to all customer inquiries."
Where were you born?
"I was born in Colorado"
What do you like to do in your free time?
"In my free time I like to go camping, dancing, entertaining and spend time with my family and friends."
What's the best thing about your job?
"The best part of my job is getting to work with my "family". We have such a great family-oriented culture which makes it easy and enjoyable to come to work every day."
How do you define success?
"I believe the secret to success is living a well-balanced life between work and play."
Who/what inspires you?
My father has always inspired me create that balance of success."