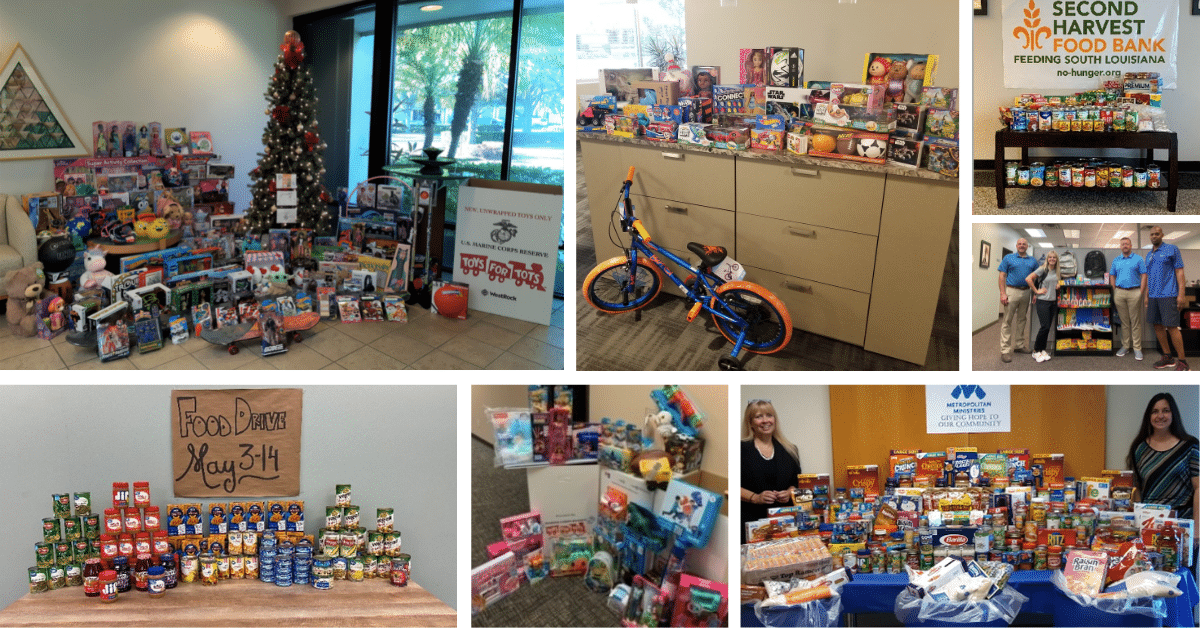 The holiday festivities are the perfect time to express our gratitude for what our employee owners have done and continue to do for this company. This year all of you have worked hard to help this company gain new heights. The energy, creativity, and help you provide are a gift to our company all year long. We're very proud and happy to have an awesome company family, and it's now time to celebrate it. Thank you for your hard work and dedication this year!
Every year we come together and give back to our communities. Led by our FUEL leaders, all our locations participated in community involvement initiatives throughout the year. Our employees donated to local food banks and animal shelters, donated blood, stuffed backpacks with school supplies and now are donating toys to children in need during the holiday season. These great efforts and generous contributions showcase the drive and passion we have to make a positive difference in our local neighborhoods.
We are so grateful to our employees for serving us so well. We wish all of you an abundance of peace, prosperity, happiness, and all the good in the world. Happy holidays!