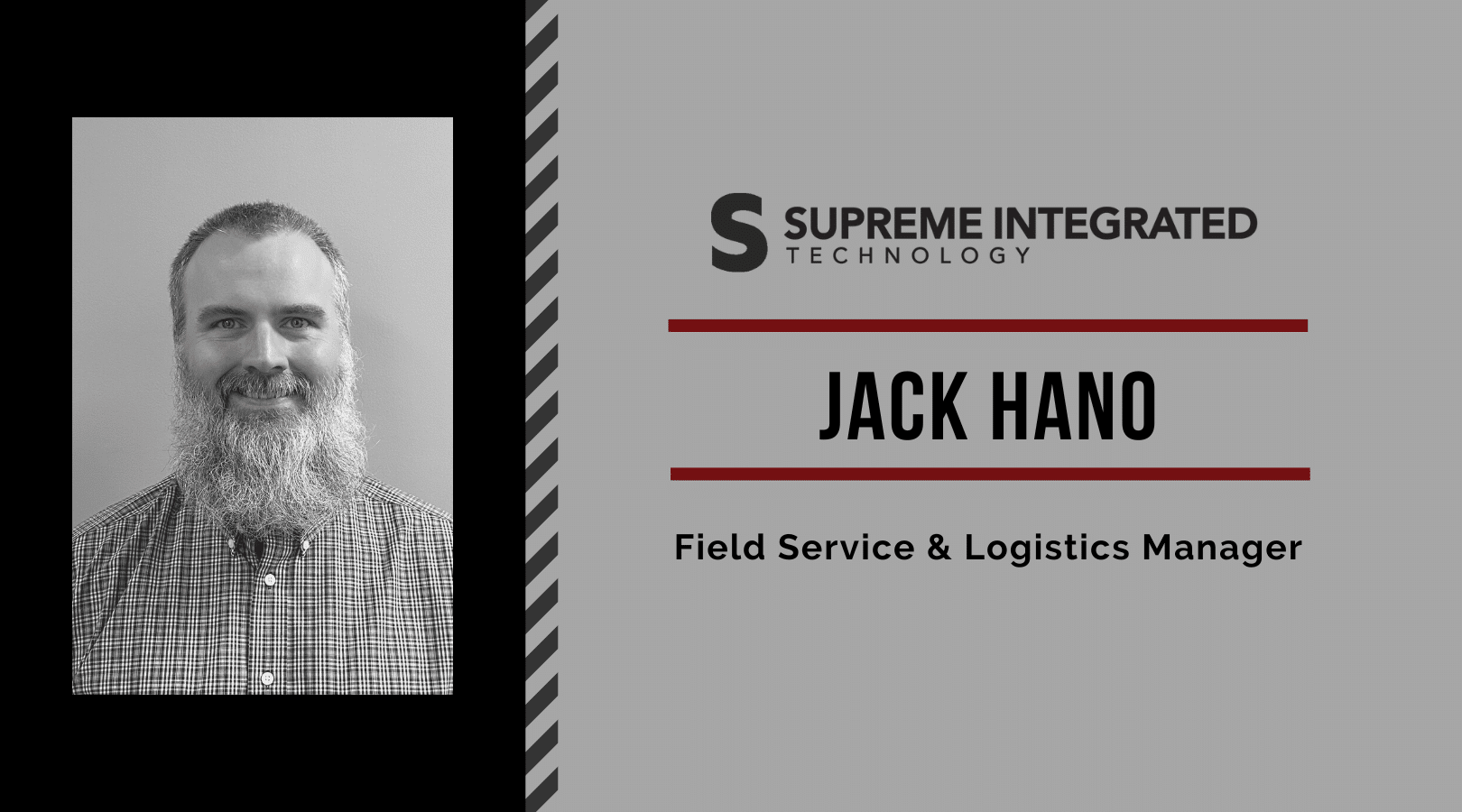 Meet our 2023 February Employee Spotlight – Jack Hano! Jack is a key player at our SIT Harahan division. Let's get to know him:
What is your role? Briefly describe what you do.
"I am the Field Service and Logistics Manager. I oversee field service personnel in support of commissioning/startups/field service. I also oversee the logistics department for all 3 SIT locations."
Who/what inspires you?
"When everyone comes together to work towards a common goal without bringing personal agendas into play."
If you had to pick one strength you bring the to team, what would it be?
"Having a level head and ability to approach issues logically."
What do you like to do in your free time?
"Watching football and playing with my sons."
If I could learn how to do one thing, what would it be?
"Play an Instrument."
Where were you born?
Baton Rouge, LA
What's the best thing about your job?
"There is always something that will come up and keep life interesting."
What's been one of your proudest moments at EOHI?
"I am proud of all my moments at EOHI because I know I give my full effort to any task given or required."
How do you define success?
"Being proud of the work you provide and having the trust and respect of coworkers."
Where is your favorite place that you've traveled?
Langley, WA