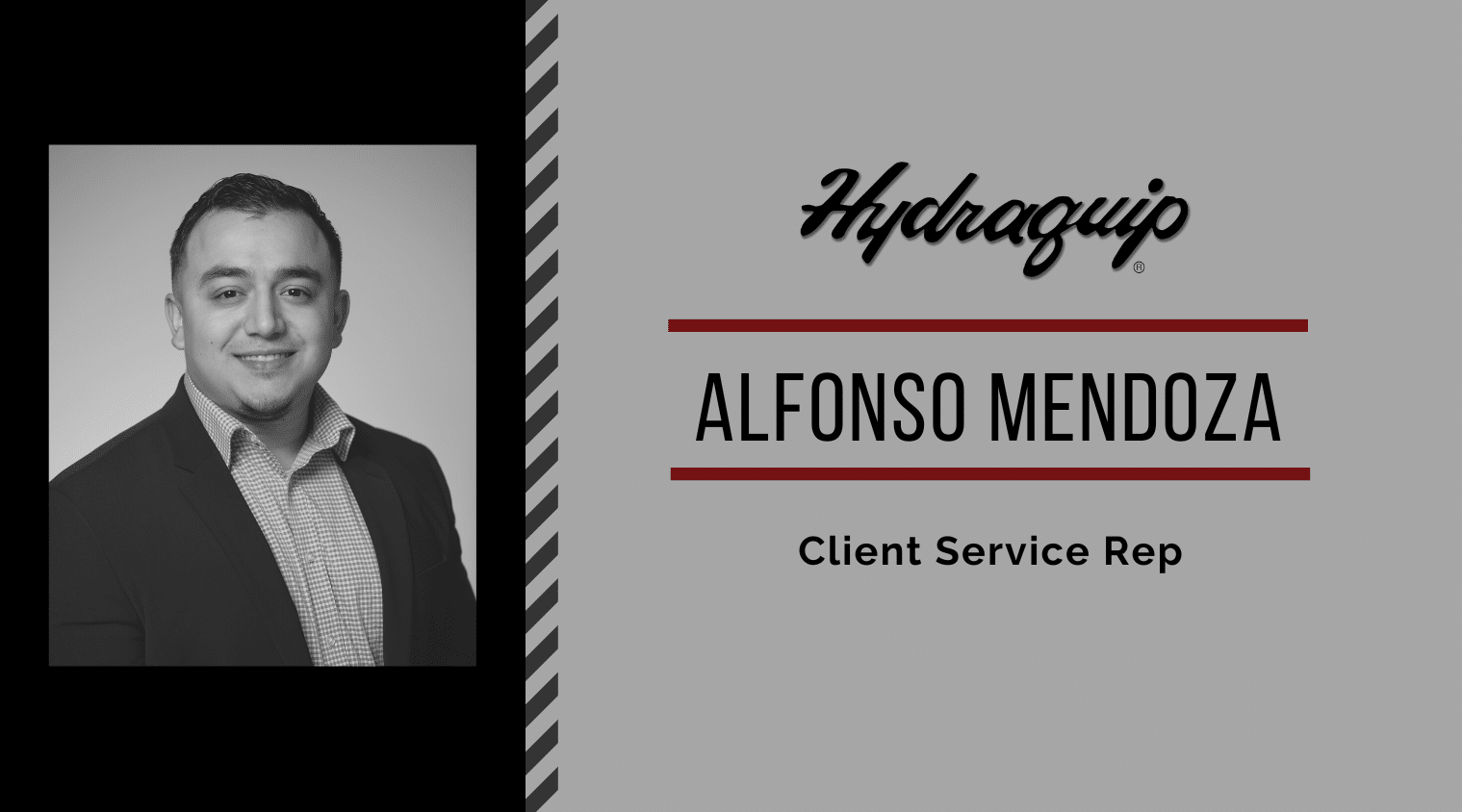 Meet our January 2023 Employee Spotlight, Alfonso "Fonzi" Mendoza! Fonzi is a Client Service Representative in our Hydraquip Houston office. Let's get to know him:
What is your role? Briefly describe what you do.
"Inside Technical sales – Assist customers with their requests and assist account managers with their key accounts."
Who/what inspires you?
"Simple Answer – God, friends and family.
Complex Answer – Knowing I will never be completely satisfied with who I currently am. There is no finish line to growth, in any sense. I will always chase to be better me. If I do not strive to be better than who I am in the present, it is an injustice to friends, family, God and myself."
If you had to pick one strength you bring the to team, what would it be?
"I would like to think that my work ethic is a strength that I contribute to the team. I do not like to be outworked."
What do you like to do in your free time?
"I like to work out, fish, hike, surf, grill, and play my instruments (guitar mostly)."
If I could learn how to do one thing, what would it be?
"I would like to learn another language – French, Italian, Japanese, Nahuatl."
Where were you born?
"I was born in Baytown, TX."
What's the best thing about your job?
"The amount of knowledge there is to consume. It is a never-ending pool of learning."
What's been one of your proudest moments at EOHI?
"My performance in the EOHI football game. In celebration of ESOP awareness month, I had the pleasure to participate in a friendly game of flag football alongside co-workers and take home a win!"
How do you define success?
"I define success as a never-ending journey, not defined by any destination but the by amount of work put into traveling along its path."
Where is your favorite place that you've traveled?
"My favorite place that I have traveled to is the Yucatan, Mexico. I had the opportunity to see Chichen Itza, one of the 7 wonders of the world."