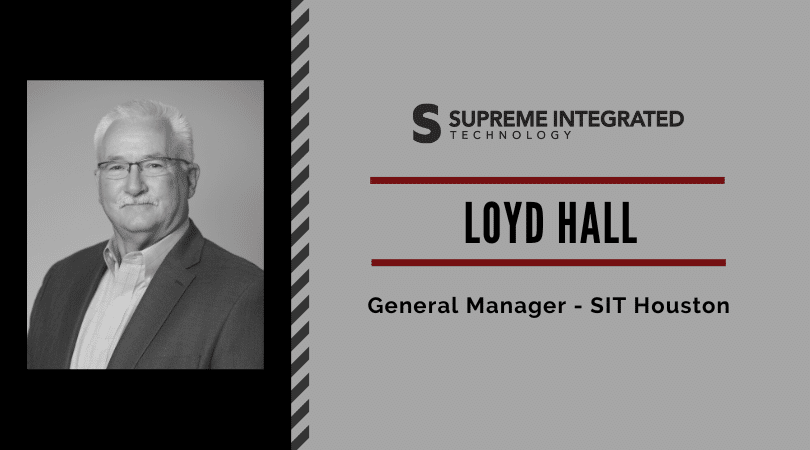 Meet our November 2022 spotlight – Loyd Hall! Loyd is a part of our SIT Houston team. Let's get to know him:
What is your role? Briefly describe what you do.
"I am the General Manager at our SIT Houston location. I direct Operations for SIT, handle the QA and HSE programs, and work with EOH to promote safety and quality."
Who/what inspires you?
"My wife. She constantly encourages me and keeps me focused."
If you had to pick one strength you bring the to team, what would it be?
"The attitude of getting the job done, no excuses."
What do you like to do in your free time?
"Play golf and work in the yard."
If I could learn how to do one thing, what would it be?
"Play a musical instrument."
Where were you born?
"Houston, Texas (Native Houstonian)"
What's the best thing about your job?
"I enjoy mentoring our employees – helping them to achieve higher goals by certifications and encouraging them to always do their best."
What's been one of your proudest moments at EOHI?
"Going from the HSE Manager at EOHI to the General Manager for SIT Houston."
How do you define success?
"Seeing your employees grow and achieve. It's not about managing, it's about leading."
Where is your favorite place that you've traveled?
"Cabo San Lucas, Miami FL, and Fredericksburg, TX"