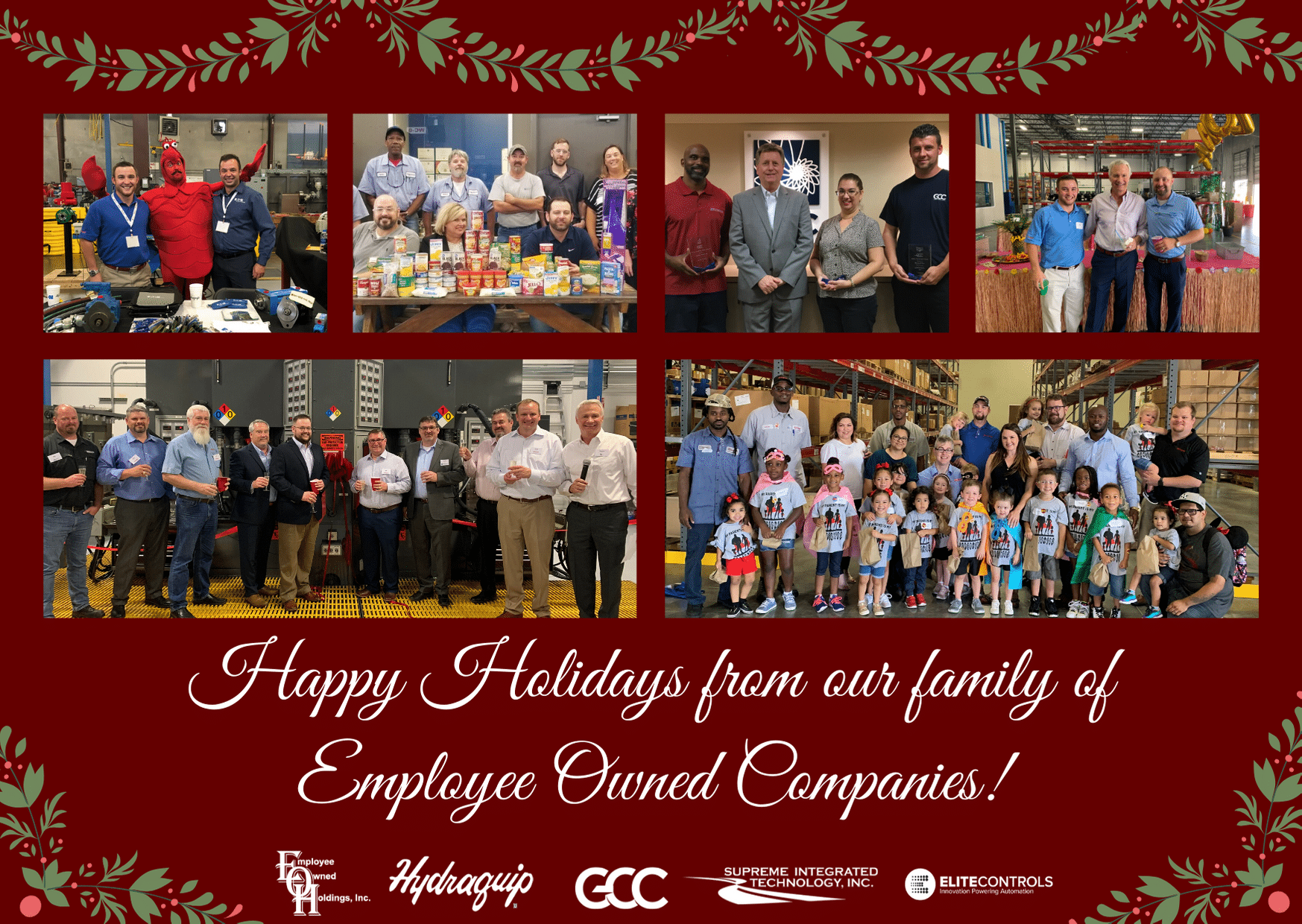 I would like to take a moment this holiday season to sincerely thank our customers for entrusting our family of employee-owned companies with their projects and the opportunity to earn their business in 2019. One of our most important values as a company is "laser customer focus", and we plan to never take for granted the partnerships we have with our valued customers.
It takes a team of the right people doing the right things to deliver on our promises. I am so proud of our team of employee owners and thankful for their hard work this past year. We strive to maintain a family-centered culture at our group of companies, and continually look for ways to develop teamwork, grow talent and find the next generation of incredibly capable employees.
This year we invested resources to bring many employees together at our annual sales meeting to learn about the enhancements in technology with electrohydraulic and fully electric technology, network with their peers and learn about sister company capabilities. We provided eight (8) interns with the opportunity to rotate through various departments of the company, work on critical projects and present to top management about their internship experience. We also hosted the future generation of talent with 81 children attending our "Bring Your Child to Work" day at our offices where they had a chance to tour the facility, participate in STEM activities and experience a day in the work life of their parents.
Finally, we realize that part of our responsibility as a company is to care for our surrounding communities. We built a team of 15 employees representing each office location, and led by our employee-elected board member, Tim Nichols. This team was able to lead a company-wide effort to gather 11,527 meals for those in need in their local community and collected over 500 toys for local charity organizations during the holiday season.
I wish all of our customers, employees and those in our community a safe and joyous holiday season. We look forward to serving youin the new year.
Sincerely,
Richard Neels, Employee Owned Holdings, Inc. President & CEO