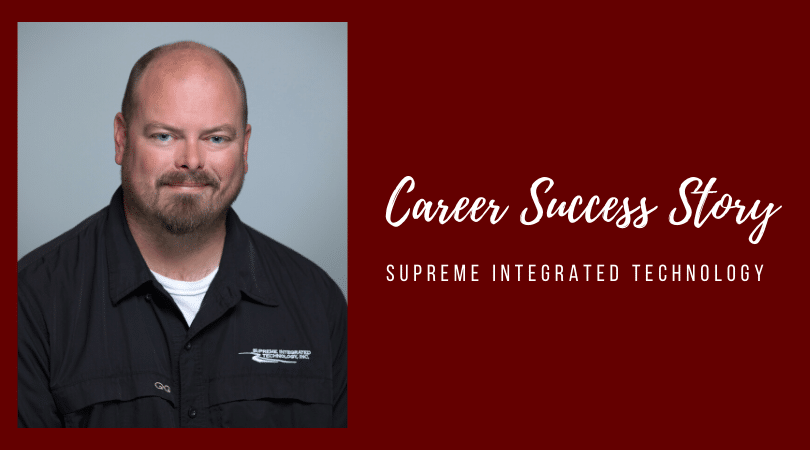 During this summer, we have the pleasure hosting Richard Ardila as our intern at Supreme Integrated Technology. Richard is studying Mechanical Engineering at the University of Houston. Throughout his internship, he has experienced what it is like to work at our employee owned company and has observed our Production Engineering Manager, Wes Bacarisse. Wes has been readily available to guide and help Richard explore all things hydraulics. Richard sat down with Wes to get to know him better and understand how he got to where his is now in his career.
What is your role? Explain what you do on a day to day basis.
"My role is to manage the engineering department. I also manage my own projects while keeping track of the production and making sure all projects are finished by a certain time."
When did you start at the company?
"I started with Supreme Integrated Technology in October 2010, one week before my daughter was born."
How have you grown within the company?
"I started as a regular engineering designing component. I then worked hard and learned about hydraulic components in lift boats. This helped me excel in the field to transition into the position I am currently in."
Why did you go into this field?
"I have always believed that this is my calling. As a child I used to take things apart and try to figure out how they worked. I began my career working in a sheet metal shop and eventually decided to go back to school and finish my degree."
What is your favorite thing about your job?
"My favorite part about my job can also be the most frustrating – the different fast pace work at SIT. Everyday the project is different and with difference comes new issues to solve."
What has been the most challenging thing about your job?
"The most difficult part is managing people – making sure they're on task and that the projects are finished on time and efficiently. It's easy to manage yourself but it's hard to manage others. It is especially hard doing this during COVID-19 since many employees are working remotely from home.