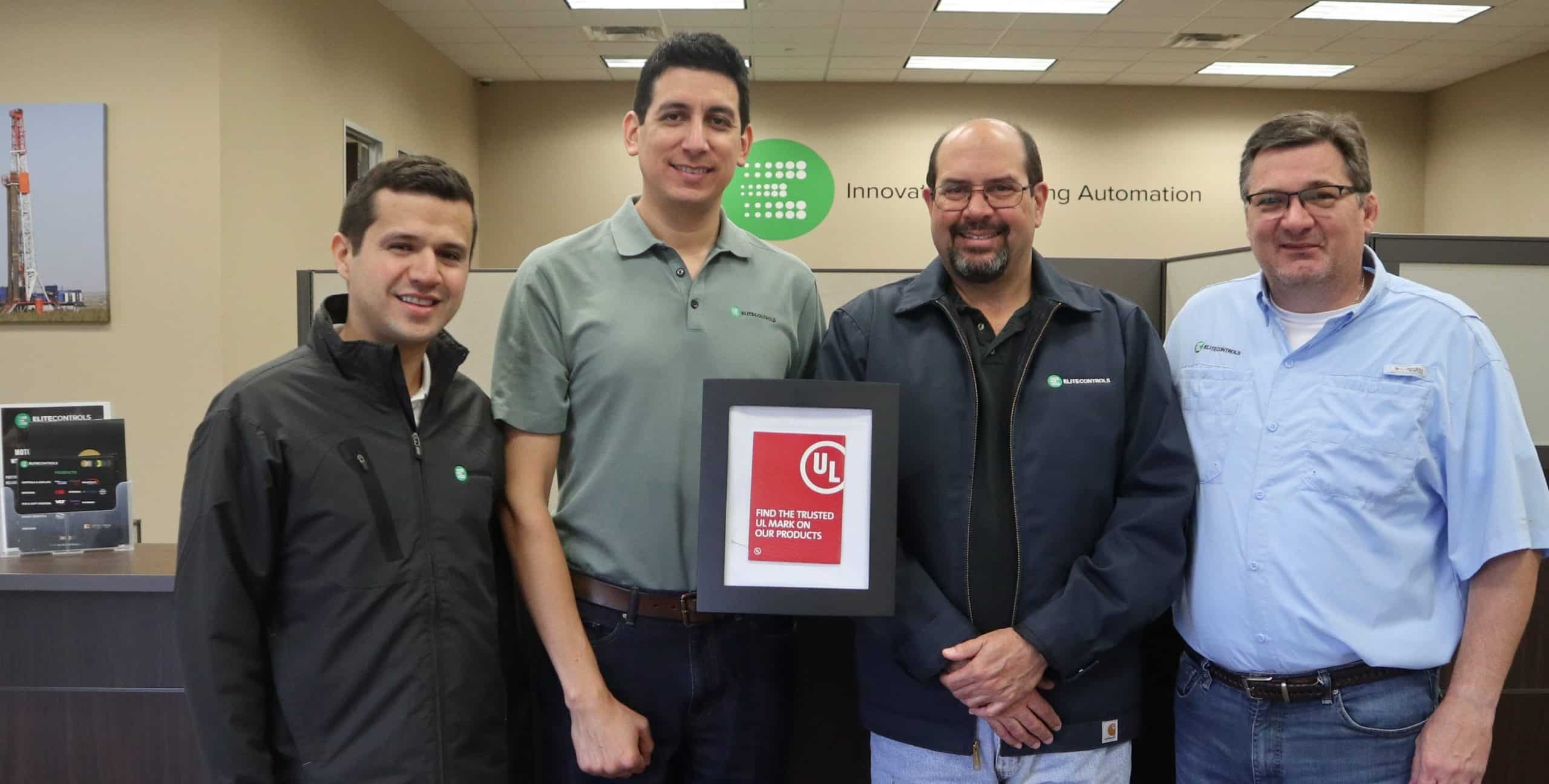 Houston, Texas, December 5, 2018 – Elite Controls, Inc. (ECI) is proud to announce accreditation as a UL 508A Certified panel shop.  The ECI team completed the necessary training and process inspection for UL 508A certification on November 23, 2018.
The UL 508A certification is the standard for industrial control panels, allowing ECI to bid on a wider variety of projects. UL 508A certification enhances customer confidence, confirming that ECI adheres to proper component usage, enclosure environmental ratings, wiring & motor protection, safety markings & conformance to the National Electric Code (NEC) and Canadian Electrical Code (CEC).
The aspect of UL certification requires processes to optimize all facets of operation, allowing ECI to deliver high quality panels more quickly to customers.  ECI also has technical training and resources available through the UL advisory resources.
"Since the inception of Elite Controls, Inc. in 2015, we've been continually working to add capabilities and optimize efficiency for our panel shop," said Scott Jones, president of ECI. "I'm thrilled with our team for successful completion of this certification, and I am excited about our increased ability to serve current customers while furthering our capability for future projects."
ECI provides complete automation systems, specializing in Danfoss PLUS+1 and Eaton ProFX mobile controls and builds custom mobile and industrial control panels.  In addition, ECI sells a wide array of electrical & electronic components including electric motors, variable frequency drives and various sensor products. With a 17,000 ft2 state of the art facility in Houston, Texas, they have capacity to design and build panels for a wide range of applications.
"We are honored to have Elite Controls as part of our employee-owned family of companies," says Richard Neels, president of ECI's parent, Employee Owned Holdings, Inc. "They enhance our ability to offer fully electric and electrohydraulic systems, and with over 45 years of combined experience, the team is capable of handling the most basic panel designs to the most complex applications."
EOHI is a 100% employee owned company based in Houston, Texas and the parent of Hydraquip, Inc., Supreme Integrated Technology, Inc. Elite Controls, Inc., and GCC collectively with locations in Texas, Oklahoma, Louisiana, Florida, Colorado, Arizona, Washington, and Oregon.