Richard Neels has served as Chairman of the EOH Board of Directors for the past 13 years. His career at the company began in 1983, when Richard started as a technician at Hydraquip Corporation and over time he worked his way up in outside sales and management – eventually promoted to President of the newly formed Hydraquip, Inc. (then known as Hydraquip Distribution, Inc.) in 2007. At the beginning of the following year, 2008, Richard succeeded Tony McGarvey as President and CEO of Employee Owned Holdings, Inc. (the successor to Hydraquip Corporation) where his vision of growth for the company led to considerable growth for the company and the formation of the family of four operating companies (Hydraquip, Elite Controls, GCC, Supreme Integrated Technology) that make up EOHI today. The company has grown through a combination of organic growth in new markets as well as through a series of strategic acquisitions, all contributing to the company's diversification and sustainability.
Richard is passionate about employee ownership and enjoys leading employee owners who have "skin in the game." As the company realizes continuous growth in revenue and employees, Richard continues to embrace the family-centered culture at EOHI. Growing up in the farm country in Minnesota, he respects those who enjoy getting their hands dirty to help customers with new applications. He also values employee owners who take pride in their work and in the organization of the company facilities. Richard considers himself a true Texan after living in the state for many years, enjoys his family, golf, and traveling to new locations around the world, especially where these activities are combined.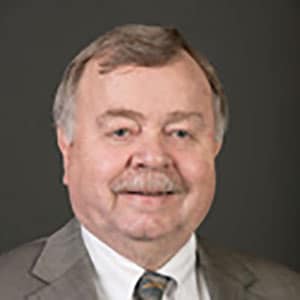 David Tyler served as CFO for Employee Owned Holdings, Inc (EOHI) for 19 years (1996-2015) and has been an EOH director since 2007. David brings a wealth of knowledge and experience to the Board as he has five years' experience being a Board Member for a midstream Oil & Gas company, acted as COO of a publicly traded manufacturing and trucking company, was President of a process manufacturing company and enjoyed 13 years' experience as owner and manager of several of tire dealerships. During his tenure as CFO at EOHI, David embraced the values of employee ownership which make employee owners feel valued and cared for. David also took a front-line approach to help manage some of EOHI's largest clients, partnering with the sales team to ensure the company was able to win new business and maintain current clients. Since retiring, David continues to enjoy being a part of the growth and success of the company by serving as an EOHI Board member. In his free time, David enjoys spending time with his granddaughter and traveling to new destinations.
Mark Helm has been a member of the EOH Board of Director for 13 years. After graduating from the University of Texas with a Bachelor of Science degree in Mechanical Engineering in 1980, Mark worked at Halliburton Company for ten years. After Halliburton, Mark worked at The Western Company of North America for 4 years before joining the EOH family of companies in 1994, starting at Hydraquip. During his time at the company, Mark served as the employee-elect in 2003-2005 before he has been directly elected to the board since 2008. Mark later became the President of the company's subsidiary Hydraquip Custom Systems, Inc. and where he worked until retiring in 2016. Mark took the steps necessary to become a Licensed Professional Engineer in 1990 and served the company as a P.E for nearly 25 years. Mark identifies becoming a P.E. and his work as the President of Hydraquip CSI as his greatest professional accomplishments. He is honored to serve on the EOH board because it allows him to follow the continued success of the company and make decisions that he feels are in the best interests of the company moving forward. Outside of work, Mark enjoys traveling, golfing, and spending time with his grandchildren.
Kevin has served as an EOH Board member for over seven (7) years. He has a long history of experience working with the civil, marine and military industries, beginning with his career working at Huber, Inc. In 2008, Kevin started as President of Supreme Integrated Technology, Inc. (SIT), a newly created subsidiary of the EOHI family. Kevin's expertise in the industry, as well as leadership, helped him to build a successful team. In 2013, SIT acquired Kevin's previous employer, Huber, Inc. growing its ability to serve military customers. In 2016, SIT's sister company, Hydraquip Custom Systems, Inc. merged with SIT to provide a manufacturing location in Houston as SIT was positioned as the company's large systems integrator, able to partner with sister companies GCC and Hydraquip while serving its own unique customers.
Taking SIT from scratch to the growing company it is today was identified by Kevin as his greatest professional accomplishment. – SIT started with just 3 employees and Kevin takes great pride in seeing the growth of the team working together to serve a variety of large clients. During his free time, Kevin enjoys playing video games, riding his motorcycle (cruising on his Harley Road Glide for over four years now), and traveling where, his favorite place visited so far is Italy.
Randy Bishop has served on the EOH Board of Directors for about eight years, joining the board in 2014. Randy's professional career began at Ernst & Young (E&Y) where he worked as a CPA, CISA and Management Consultant, before joining the Cameron & Barkley Company where he later acted as CFO. Over the course of 15 years, Randy managed to help grow sales at Cameron & Barkley from $84 million to $1.2 billion based 50% on acquisitions, 50% through organic growth, with the company remaining 100% ESOP. After Cameron & Barkley, Randy is proud to have served 15 employee owned companies over 19 years as an independent director. Randy feels his greatest professional accomplishments was growing the value of Cameron & Barkley Company before it was sold in 2000 at a 13.2 EBITDA multiple. Randy enjoys being a mentor and trusted advisor to the management of EOH. He is passionate about traveling to new places and spending time with his grandkids. He also loves cheering on the Tigers at Clemson University athletic events.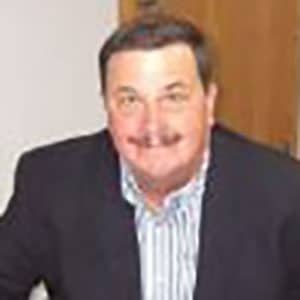 David Thun has been a member of the EOH Board of Directors for over 6 years. He started his career in 1968 at Power Systems in Minnesota, where he worked for nearly 46 years. His roles included Sales Engineer, Sales Manager, Vice President of Sales, Executive Vice President, before serving as the President and CEO for 12 years. David feels his greatest accomplishment while at Power Systems was being able to evolve faster than the industry. He started a cartridge valve, hose, and electronics division within the company and was also heavily involved in the purchase of several companies during his last 15 years of his career there. David enjoys being on the EOH Board because of the varied talents of each member and how each one continually looks for new opportunities to grow the business. In his free time, David enjoys fishing, hunting and golfing.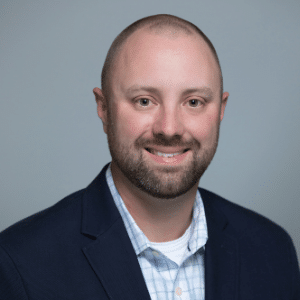 Eric Martin was recently elected as the employee-elect EOH Director for 2021-2022. He has worked at Hydraquip since his first internship in 2005. He was the first intern that Hydraquip hired on-board and returned for a second internship in the summer of 2006 before starting full time in January of 2007. Eric served in an inside sales role for his first two years, before moving into outside sales. His greatest professional accomplishments noted are receiving the company's Sales Person of the Year for 2014, 2017, & 2018. Since Eric is a new addition to the EOH Board of Directors, he is looking forward to learning more about the process and contributing to his best ability. Eric's two children have a pretty active lifestyle so he spends most of his free time at his daughter's dance competitions or at the baseball field with his son. He loves playing golf when his schedule allows.