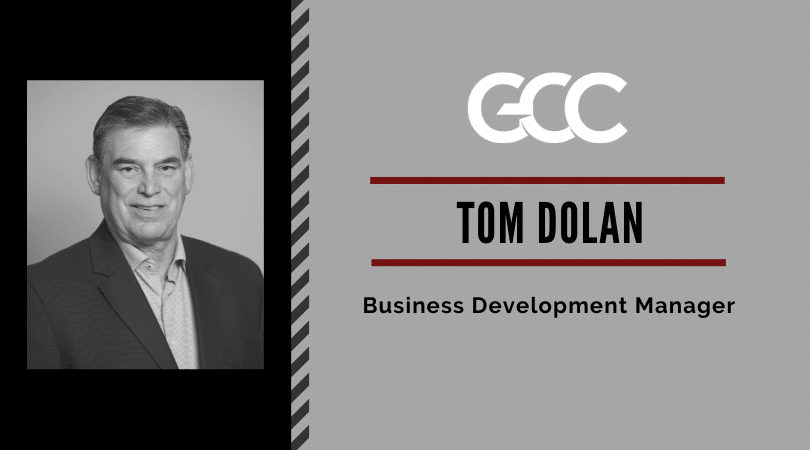 Meet our August 2022 Employee Spotlight, Tom Dolan! Tom is a part of our GCC team in Kent, WA. Let's get to know him better:
What is your role? Briefly describe what you do.
"My role as the Business Development Manager for the Pacific NW is full of exciting opportunities. I am involved in all the civil projects which include bridges, hydropower dams and vehicle & passenger transfer spans for the Washington State Ferries. I'm always looking at new markets, new customers, and suppliers in the Pacific Northwest. I enjoy the opportunity to work in tandem with the newer members of our sales team on projects and customer visits."
Who/what inspires you?
"My immediate family, wife and adult children have always inspired me. I always tell them, 'Go make the world a better place'. My father, mother and their siblings have provided a solid foundation for personal growth."
If you had to pick one strength you bring the to team, what would it be?
"Positive attitude and will to win."
What do you like to do in your free time?
In my spare time I enjoy golfing and fishing.
If I could learn how to do one thing, what would it be?
"Learn multiple languages."
Where were you born?
"Spokane, Washington"
What's the best thing about your job?
"It's all about the people. We have daily opportunities to work with a wide variety of customers and markets. Every day presents a new challenge."
What's been one of your proudest moments at EOHI?
"Successfully landing and completing several profitable civil projects. Working with our team of field service technicians, engineers, and the support staff to finish the complex scope on projects. It's always nice to walk away with satisfied customers. 'You guys worked some magic, excellent work.'".
How do you define success?
"Ultimately success is finding happiness and enjoyment in everything you do. Success is a choice.
John Wooden – 'Don't let what you can't do interfere with what you can do.'"
Where is your favorite place that you've traveled?
"Italy and France."