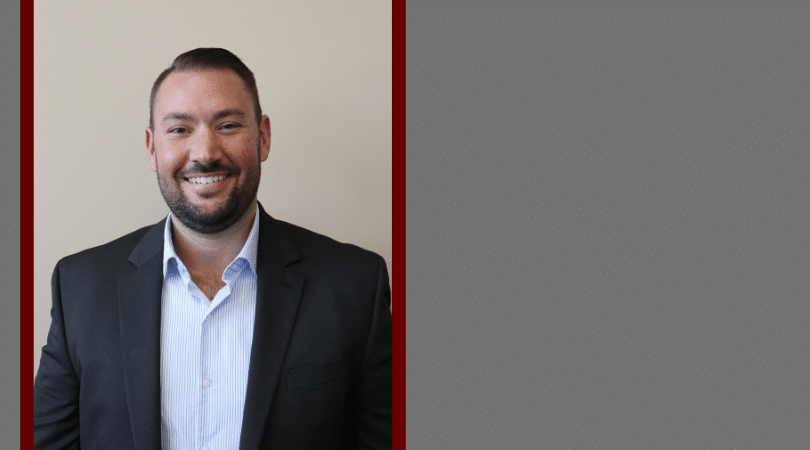 Meet our April employee spotlight, Dustin Osborn! Dustin is one of our newest team members taking on the role of Automation and Controls Sales Manager for Elite Controls, Inc. in Houston, TX. He joined our EOHI family in March and is already proactively seeking to enhance Elite Controls' business. We are excited to have Dustin on our team and wanted to sit down to get to know more about his passions.
What is your role? Briefly describe what you do.
"My role is the Automation and Controls Sales Manager. I am responsible for all sales and growth within Elite Controls. I am tasked to help marketing develop sales strategies and expand our sales reach. I am also responsible for hiring and training our inside and outside sales team."
Who/what inspires you?
"When it comes to a professional inspiration, I truly admire business leaders and entrepreneurs like Dave Ramsey and Simon Sinek. I enjoy listening to business podcast to learn about leadership mentality. My personal inspiration is my wife. There is nobody that works harder than she does. She is always striving to go above and beyond and I aspire to compete with her hard work mentality."
If you had to pick one strength you bring the to team, what would it be?
"I think the biggest strengths that I have brought to Elite Controls are my field sales service and project management experience. These skills have given me the ability to find new opportunities and grow as a company."
What do you like to do in your free time?
"I enjoy staying active and working out. Unfortunately, during the COVID-19 crisis, it's been a bit more challenging to get to the gym, so I've resulted in lots of running. I also love anything outside – whether it be tennis or basketball, I enjoy the outdoors. When I'm not outside, I like to listen to podcasts or play guitar. College football is also one of my favorite things to tune into…Go Wolverines!"
If you could learn how to do one thing, what would it be?
"I think it would be helpful to become fluent in Spanish. I took four years of it in high school but never took the time to really retain it. I think it would be super helpful in the business world, especially being in Texas."
Where were you born?
"I was born in Wauseon, Ohio. I moved to Texas in 2014."
What's the best thing about your job?
"I believe the best thing about my job is the customer interfacing. It is cool to be in front of customers to witness the sales growth. I also enjoy that I get to be a part of closing big orders."
What's been one of your proudest moments at EOHI?
"Although I have only been here for a short time, I feel proud to have won a big order. I was able to see this order through from start to finish. It is truly rewarding knowing that I am playing a part in this EOHI family."
How do you define success?
"In my opinion, success means winning. It takes several different elements to be successful – from developing goals, to achieving these goals and working as a team. Continual growth is a sign of success."
Where is your favorite place that you've traveled?
"The beaches in Mexico have been my favorite place to vacation. I love being out in the sun where I can stay active playing volleyball or swimming in the ocean. Although I enjoy the relaxation of a beach, it is hard for me to sit still for so long."